After growing up in the concrete jungles of Los Angeles, Lisa received a full scholarship from the POSSE Foundation to pursue her undergraduate studies at Grinnell College in Grinnell, Iowa - a very long way from home. She majored in Biological Chemistry and solidified her enthusiasm for science after completing summer internships the labs of Dr. Raul Andino, who specializes in the study of RNA viruses at the University of California, San Francisco (UCSF) and Dr. Morteza Gharib, a pioneer in medical engineering at the California Institute of Technology (CalTech). As a senior at Grinnell, Lisa completed her senior capstone project in Global Health Policy with Dr. Eliza Willis, a leader in Global Development Studies, where she studied how to deliver medical and scientific resources to some of the most vulnerable communities in Esteli, Nicaragua despite major political and financial obstacles. After graduating in 2014, Lisa was awarded an Intramural Research Training Award (IRTA) from the National Institutes of Health (NIH) to study endocytosis and intracellular trafficking with Dr. Julie Donaldson at the National Heart, Lung and Blood Institute (NHLBI) and health disparities within the NIH Academy Fellow as a postbaccalaureate fellow.

Lisa started her PhD in Molecular Cell Biology (MCB) at UC Berkeley in 2015 with Dr. Eva Nogales and dove deeply into the biophysical properties of the "bones" of cell, or microtubules using a technique called cryo-electron microscopy – work financially supported by the National Science Foundation (NSF) and the Ford Foundation. She discovered the causative effects of acetylation on microtubule stability and resolved the first ever structure of MAP7, a microtubule-binding partner than can regulate multiple other proteins, including tau - a hallmark protein of Alzheimer's, published in the Proceedings of the National Academy of Sciences and Science Magazine, respectively. Her PhD work received the 2020 Cris Alvaro PhD Commencement Prize for excellence in research and service. View her CV here or watch a fun interview summarizes her PhD efforts. Today, Lisa is a postdoctoral National Science Foundation Postdoctoral Research Fellow in Biology (NSF-PRFB) in the labs of Dr. Gabriel Lander and Dr. Andrew Ward at The Scripps Research Institute in La Jolla, CA, where she uses cryo-EM to study how to detoxify mitochondria and fight aging. Below is a schematic summarizing her scientific journey from Grinnell to her biological interests today!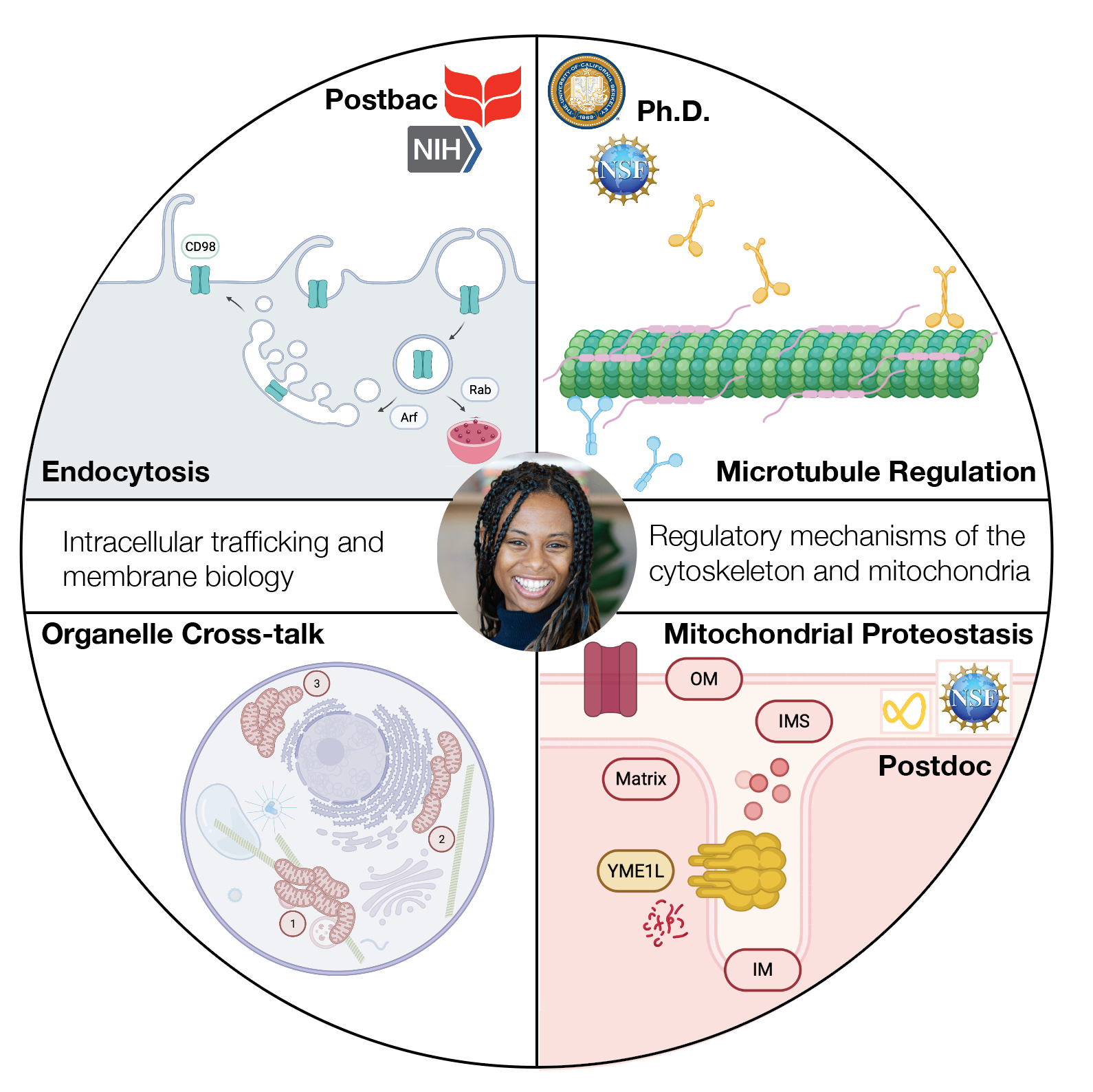 In addition to pursuing collaborative, high-risk, high-reward research projects, Lisa founded inclusiveMCB - a student-led effort within her department to improve the retention of historically oppressed groups, with an emphasis on black women. This program provided mentorship and policy reform around issues that disproportionately affect these groups, including cultivating psychological safety and fostering a sustainable sense of belonging. Her work was awarded the 2021 Dean's Diversity Innovation Award and iMCB, excitingly, now iBio, is still thriving today. Her current efforts to improve the working conditions of postdoctoral working conditions were awarded the 2023 National Postdoctoral Association IMPACT Award and the 2023 Joseph F. Wall '41 Alumni Service Award. Outside of the lab, you can find Dr. Eshun-Wilson actively working to build supportive, safe environments for scientists of all backgrounds, one institution at a time, read more about her efforts in the Diversity, Equity, Inclusion, Belonging, and Justice (DEIB&J) section of our website. Check out another summary circle featuring the core pillars that inspired the programing for iMCB and iBio below!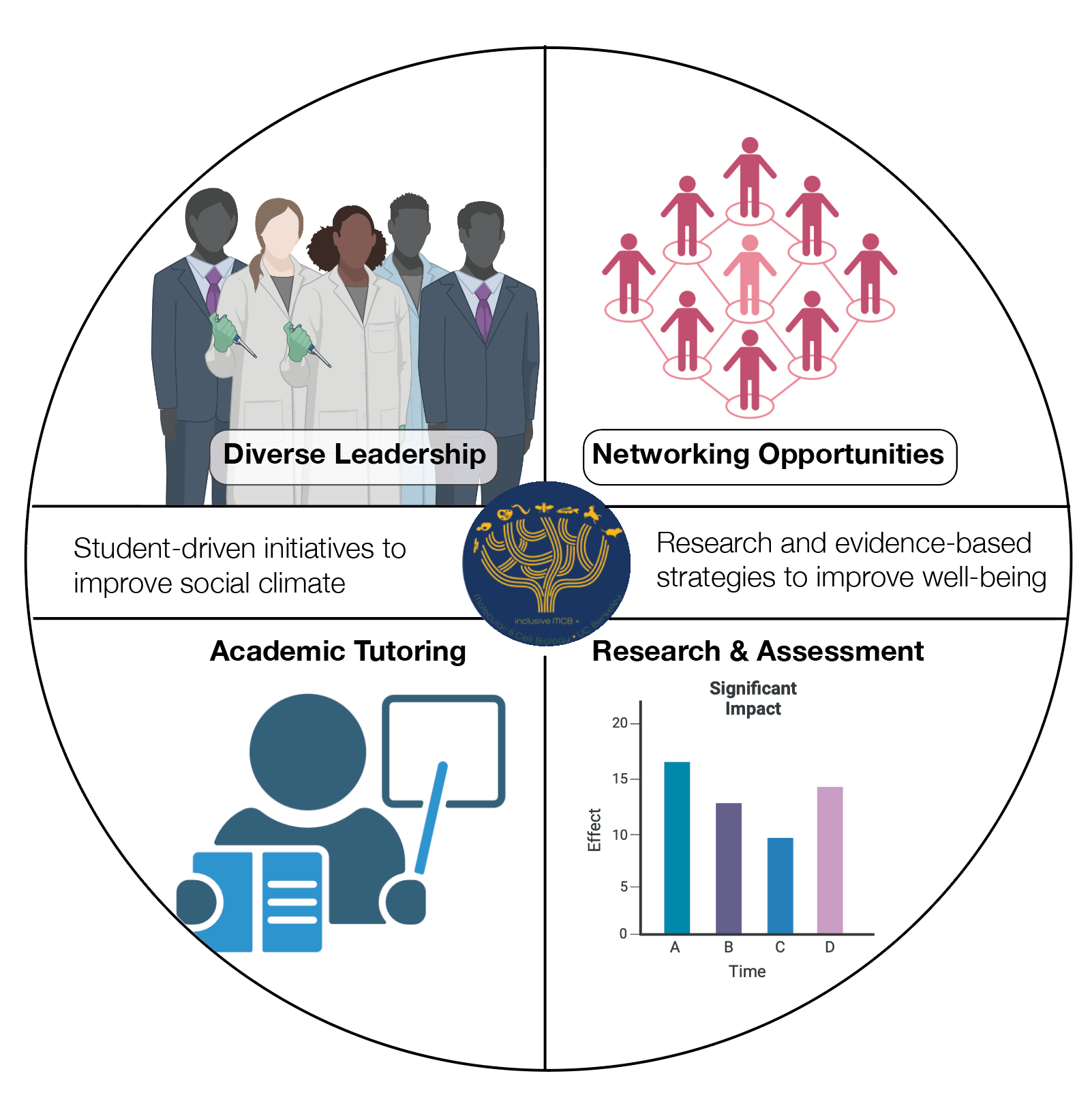 Thank you so much for reading and subscribe today for inclusive content and email updates!
---